"You can't build a reputation on what you are going to do." - Henry Ford
Words of Appreciation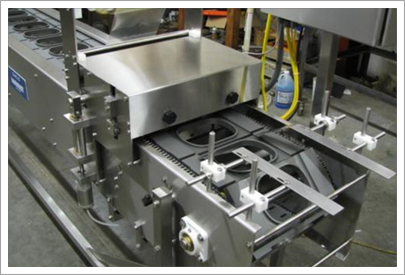 We work with the belief that if we are not confident about delivering a top-notch product, then we won't build it! This commitment to quality has helped us earn many loyal clients. Read the testimonials from some of our highly satisfied clients to get an idea of our working standards:

"Great company! Always ready to solve any food packaging/filling challenges. Competitive pricing." - John Esh, J&L Food Specialties

"I've known Mike for a long time. The best thing about him is his honesty. Apart from that, you can count on him for anything you want to do. He always comes up with ideas where he can help, that's why I work with him." - Jamie Brown, Delori Products

"We are very satisfied with the way The Rocket Machine performs! It is low maintenance, and very easy to adjust. It is very reliable, and runs very smooth as well. With this new Rocket machine, we have doubled our production time, as it is so efficient." – Chuck Gamoian, Bobby Salazar's Mexican Foods Inc.
Make the Right Choice
Contact us to learn more about our products and services. We'll be happy to help get you to your goal!